TOP 6 New Upcoming Farming RPG Games of 2022 & 2023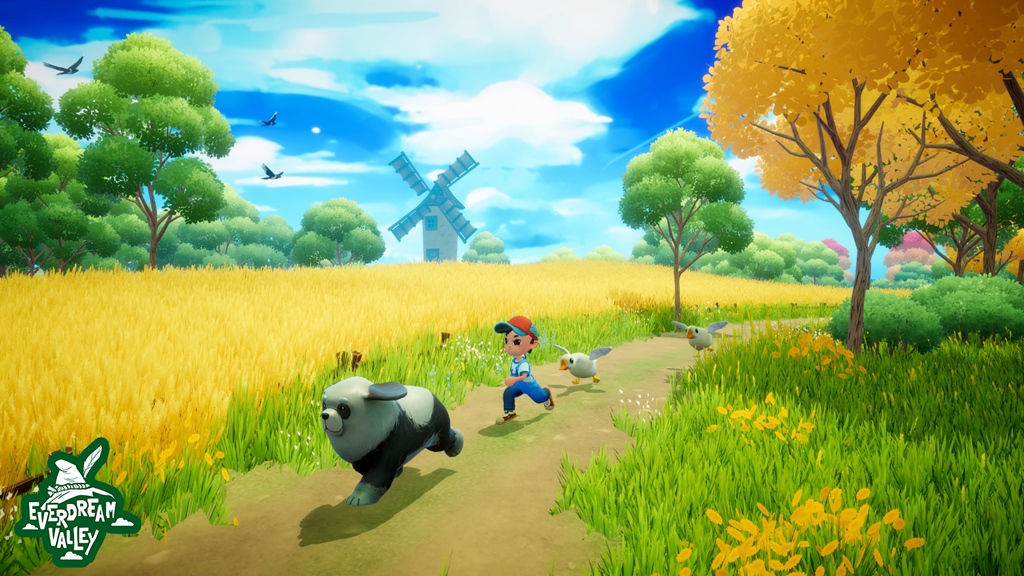 Our eyes can be opened to the lives and occupations of other people through the many "simulator" games that have come out over the past 10 or so years. Ok, maybe not Goat Simulator, but games like the Truck Simulators, Bus Simulator, Car Mechanic Simulator, and even PC Builder Simulator are all dedicated to recreating the experience of engaging in these vocations.
One of the most popular, and probably the most relaxing, is Farming Simulator. Going through the steps to plant, raise, and harvest crops has been a favorite pastime for many since its release. So popular has Farming Simulator become, that other games have started to include farming mechanics. In this list, I will cover some of the upcoming games that feature farming as one of the main focuses of their gameplay.
If you're ready to start living out your digital crop-raising dreams, let's get started on this list of the Top 6 Farming Games for 2022 and 2023.
One Lonely Outpost
One Lonely Outpost is a unique farming simulator that blends sci-fi elements into its classic farming gameplay. Build up a community of your very own on a barren alien wasteland full of mystery and interesting characters. In building up your farm, you will need to choose whether to use all-natural animals and plants, or robotic facsimiles of animals and gene manipulated crops.
Outside of farming, you will have many other activities to participate in. Among them are mining, exploring the remains of ancient alien civilizations, and talking to the other colonists scattered around the planet. Build relationships with these other farmers to strengthen your own production and unlock new equipment.
You can also build a farm with your friends with the included 4 player co-op. If cooperation isn't your thing, you can also compete against them in several minigames to see who the best farmer is. One Lonely Outpost is being developed by Aurorian Studios and published by Freedom Games. It currently has a release date of Q3 2022 for Nintendo Switch, Xbox consoles, PS5, and PC.
A Garden Witch's Life
In A Garden Witch's Life, you'll start a new life in a small town far away from your home. You've just lost your job, but the fates have smiled upon you. You've somehow been given an invitation to take over a vacant witch's house. Behind this house is a dying magical garden that needs your touch to be invigorated and brought back to life.
Grow all kinds of magical plants and ingredients for your own potions and brews. Get to know the people of the town around you, it will help you settle into your new life. Your new house definitely needs some TLC. Complete upgrades and renovations to make it a beautiful, livable space just for you. When you aren't renovating or gardening, explore the island to uncover its many mysteries and hidden secrets. As you progress through the story, you will gain access to tool upgrades that will make all of your jobs more efficient.
A Garden Witch's Life is being developed and published by FreetimeStudio, and it is currently available in Steam Early Access. A release date for the full game is not currently announced.
Everdream Valley
Experience the most magical summer vacation you've ever seen. In Everdream Valley, you will play as a young boy on his first summer vacation away from his parents. While most of our summer vacations were filled with video games and playing with friends, this particular child will be responsible for taking care of his grandparent's farm for two months.
That means you'll be tending to animals, taking care of crops, and completing any necessary repairs when you aren't running around and exploring. Occasionally, you may even need to fight off threats to the farm. When you're exploring the vast area around the farm, you'll collect crafting materials to make items and tools you'll need for the jobs at hand. With the help of a magic hat, you'll also be able to see everything through the eyes of various animals and reach places your child body could never explore.
Everdream Valley is being developed by Mooneaters and published by VARSAV Game Studios. It will be releasing in 2022 for Nintendo Switch and PC.
Kokopa's Atlas
As the cat-alien explorer Kokopa, you have just crash-landed on a mysterious unknown planet. Make the best of a bad situation and adapt to your new life on this strange rock. Build your own house and farm, explore, and meet the many other people who call the planet home.
As you explore and come across new settlements, you'll discover Dynamic NPCs who will go about their daily business. However, you won't have to worry about being completely alone without a friendly face. Your faithful companion biodroid Pollimero is along for the ride, ready to stick close to you and scan the environment for helpful resources.
As you grow your crops and your influence, you will be able to upgrade your gear to grow stronger and more resistant to the harsh environment. Your farm will also be your main source of food. Build it out with berries and plants for eating, and maybe some flowers and trees to decorate your new home. Kokopa's Atlas is being developed by Aesthetician Labs and published by Hitcents. It will be available on Nintendo Switch, Xbox One, and PS4.
Paleo Pines
In Paleo Pines, you will travel to an island full of friendly people and even friendlier dinosaurs. In a game full of farming and adventure, you will traverse the fields and valleys of the island by riding your faithful dino mount. You can also have them help you till fields and plant crops, growing food for both of you.
Interact with the welcoming people of the island, take missions from them, and purchase necessary supplies for your own farm. Several different areas and biomes ensure that there is plenty of variety on the island.
Paleo Pines is being developed by Italic Pig and will be released for PC. There is no release date currently for the full game.
Songs of Glimmerwick
Get the gull Hogwarts experience in Songs of Glimmerwick, an artful, isometric farming/life simulator. Go to class, grow magical plants in the school garden, and make friends as you continue to learn and improve your skills.
The land around the school has an enchanted, mysterious past. Snoop around in between classes to uncover these mysteries. The story-driven gameplay will convey an engaging narrative full of twists and surprises. Your magic powers take the form of songs that you sing to accomplish wondrous feats. Full voice acting will pull you into the game's story and hold you till the very end.
Songs of Glimmerwick is being developed and published by Eastshade Studios. It will be available for PlayStation 4, Xbox One, and PC in 2023.
TOP 5 Best Upcoming Games Like Stardew Valley in 2022 & 2023