The 13th Doll: A Fan Game of The 7th Guest – Puzzle: Run of Cards Solution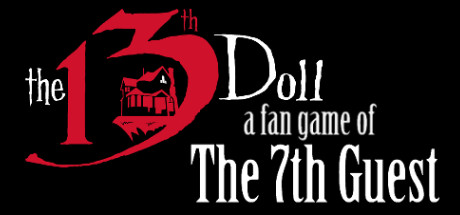 Puzzle: Run of Cards Solution
Location: On the rug in front of the bed.
Hints and Solution:
You need to place the rest of the deck of cards, in order, making sure the runs of suits are connected horizontally and vertically. You can see the start of the run with the Ace and Two of Diamonds is already placed for you (this gives an example of how the cards must be connected).
You can get a rough idea for where the cards should go, based on the cards already set in place.
You will need to wind around the available spaces to take account of the cards already placed.
The order of the suits is Diamonds, Clubs, Hearts, Spades.
It is the whole pack of cards (there are 54 spaces), so watch out for the Jokers!
The following image shows the order to place the cards in:
The cards that are already placed for you are shaded in red.
Items:
Doll (Torso) – Location: On the bed.
Completing all of the puzzles in and collecting all of the items (Items needed: Doll (Right Arm), Doll Dress, Doll Eye 2, Doll (Torso)) from: the Knox Room, the Games Room, the Burden Room, and the Temple Room: unlocks the Dutton Room.