The 13th Doll: A Fan Game of The 7th Guest – Knox Room (Typewriter Word Jumble) Puzzle Solution Guide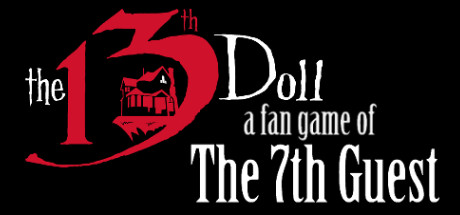 Tad's Cell (Word Jumble) Puzzle Solution
Puzzle: Typewriter Word Jumble
Location: On the opposite side of the room from the door to the Hallway, a typewriter on a desk.
Hints and Solution:
You need to enter the correct letter on every row to spell out a word using the letters to the left and/or right of the middle column.
If you enter the correct letter, the word will be highlighted in Red.
You can change any incorrect answers by using the arrow keys to move up and down a line, and then press another letter to retry a line.
As you fill in more of the letters, you will notice a theme in the words.
You may also notice that more words are created reading down the column of correctly entered letters. This may help you to get the last few rows you are stuck on.
The solution is:
Enter the following letters down the middle column:
K
I
L
L
B
O
Y
T
A
D
(It spells out Kill Boy Tad with an acrostic. The completed words are: Weak minded fool, blinded by love, you stumble toward death.
Items:
Small Coil – Location: On the bed, on top of the white duvet.