WWE 2K Battlegrounds Cheats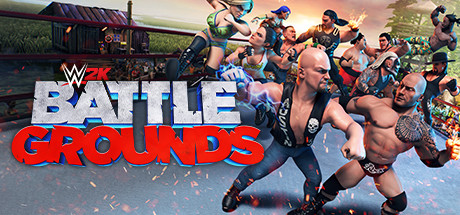 To unlock wrestlers, not on the previous list, players need to acquire Golden Bucks or Bucks.
Each wrestler can be bought with either form of currency. However, the cost of each wrestler is different.
Also, some wrestlers can only be unlocked by playing the game's campaign mode.
Unlockable Characters
The following is a table of all the unlockable characters:
| | | |
| --- | --- | --- |
| Wrestler | Cost in Bucks | Cost in Golden Bucks |
| Mankind | 6000 | 150 |
| Mickie James | 3000 | 75 |
| Naomi | 3000 | 75 |
| Nia Jax | 3000 | 75 |
| Nikki Cross | 3000 | 75 |
| Ronda Rousey | 12000 | 300 |
| R-Truth | 3000 | 75 |
| Alexa Bliss | – | – |
| Aleister Blacks | 6000 | 150 |
| Alicia Fox | 3000 | 75 |
| Andre the Giant | 9000 | 225 |
| Apollo Crews | Campaign | Campaign |
| Asuka | 6000 | 150 |
| AJ Styles | 12000 | 300 |
| Braun Strowman | – | – |
| Brock Lesnar | 12000 | 300 |
| Brie Bella | – | – |
| Big E | 6000 | 150 |
| Becky Lynch | 12000 | 300 |
| Baron Corbin | Campaign | Campaign |
| Bobby Lashley | – | – |
| Carmella | 3000 | 75 |
| Cesaro | 3000 | 75 |
| Daniel Bryan | 9000 | 225 |
| Drew Mclntyre | 9000 | 225 |
| Edge | Pre-Order | Pre-Order |
| Elias | 3000 | 75 |
| Ember Moon | – | – |
| Erick Rowan | 3000 | 75 |
| Finn Balor | 9000 | 225 |
| Hulk Hogan | 12000 | 300 |
| John Cena | – | – |
| Jeff Hardy | 6000 | 150 |
| Jake 'The Snake' Roberts | 6000 | 150 |
| Kalisto | 3000 | 75 |
| Karl Anderson | 3000 | 75 |
| Kevin Owens | 9000 | 225 |
| Luke Gallows | 3000 | 75 |
| Lince Dorado | 3000 | 75 |
| Samoa Joe | 6000 | 150 |
| Sasha Banks | 6000 | 150 |
| Seth Rollins | 12000 | 300 |
| Sgt. Slaughter | 6000 | 150 |
| Shawn Michaels | 9000 | 225 |
| 'Stone' Cold Steve Austin. | 12000 | 300 |
| The Miz | 6000 | 150 |
| The Rock | 12000 | 300 |
| Triple H | 12000 | 300 |
| Xavier Woods | 6000 | 150 |